TEAM
We're a team of hard-working, bright, creative professionals. We love learning, communicating, and collaborating. Our clients are consistently amazed at our quick turn-around times, legendary attention to detail, and top-notch results.
RANDY ECKMAN // CEO
Randy has an extensive background in communications, including advertising, marketing, and media design and production. He got his start in retail advertising with C.R. Anthony Company and, later, in 1987, founded Training Media Services, a business communications media firm in Boise, Idaho.
JULIE CHENG // PRESIDENT + ACCOUNT DIRECTOR
Julie began writing and editing professionally in 1994. In 1997, she launched a content development and design agency, which enjoyed steady growth and satisfied clients for more than a decade. Julie joined TMS Interactive as Account Director in 2008, and continued to build an excellent reputation for outstanding service and professional results. In 2011, Julie stepped into a new leadership role with the company, adding "President" to her title.
CINDY ECKMAN // CFO
Cindy earned a Bachelor of Science in Education from the University of Oklahoma. Her career started with the C.R. Anthony Company in Oklahoma City as Junior Sportswear Assistant Buyer. Over the years, her career has evolved from fashion to finance.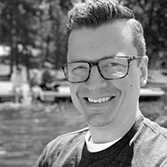 PAUL OTREMBA // VIDEO PRODUCTION MANAGER
Paul has been writing, shooting, editing, and producing videos professionally since 2005 when he graduated from Northwest Nazarene University. He joined the TMS team in 2011 as our video production manager. Paul has won Telly Awards and ISBA awards for videography, writing, and overall production and is also certified with the FAA as an unmanned drone pilot.
GWYNETH BLEDSOE // VIDEO PROGRAM MANAGER + WRITER
Gwyneth has enjoyed a career in IT since 1984 working for international corporations in Europe and the US. Her roles have included project manager, business analyst, trainer, and technical writer. She also has experience in the non-profit sector as a writer, project manager, and volunteer coordinator. Gwyneth joined TMS in 2014 as a writer and editor and is currently a video program manager. She enjoys meeting customer needs by delivering quality videos on time and above expectations.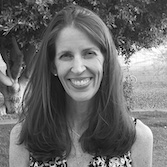 KATHRYN SULLIVAN GRAF // VIDEO PROGRAM MANAGER + WRITER
Kathryn graduated from the University of Notre Dame with a BA in Government Studies. She went on to receive her J.D. from the University of Cincinnati College of Law. After practicing law, she transitioned to writing and editing for a prominent legal publisher. In addition, she has edited both fiction and non-fiction works, and she has written extensively for several non-profit organizations. Since 2014, Kathryn now also enjoys project management, writing, and editing for TMS.
JON WHEELER // ACCOUNT MANAGER + WRITER
Writing and editing professionally since 1996, Jon has a unique ability to grasp complex concepts and communicate them simply with both text and design. He has years of experience succesfully managing both small projects and large-scale enterprise programs.
ABBY CHENG // SYSTEMS MANAGER + TRANSLATION MANAGEMENT LEAD
An Idaho native, Abby graduated with honors from The College of Idaho in 2022 with a BA in creative writing and psychology. Abby has journalistic experience with Boise State Public Radio and professional editing experience with The College of Idaho.
JULIE REMBER // WRITER + PROJECT MANAGER
Julie joined the team of writers in 2004. She brings a variety of job experiences in management and communications to her current roles of project manager, writer, and editor. Julie excels at asking pertinent questions and delivering targeted results.
LINDA SCHEELE // WRITER + PROJECT MANAGER
Writing and editing professionally since 1998, Linda joined the TMS team in 2014 as a project manager, writer, and editor. She earned her BA from Cal State Fullerton and her MA from Portland State University. Linda enjoys taking complex, technical ideas and making them clear and concise for all readers.
SCOTTIE PATRICK // WRITER + PROJECT MANAGER
Scottie began as a freelance editor for translators in Holland and Germany in 2006. She has since gone on to edit and write in a variety of areas, including fiction, non-fiction, legal, medical, and technical. She has been a writer for TMS since April 2013.
PHYLLIS LANGDON // WRITER + PROJECT MANAGER
Phyllis has been writing and editing professionally since graduating Magna Cum Laude from the University of Portland in 1986. In 1999, she launched a business communications firm, which enjoyed consistently strong results and satisfied clients for more than a decade. Phyllis joined TMS Interactive as a Writer/Project Manager in 2012. She excels at developing solid, accurate, and highly leveragable communication materials.
MONELLE SMITH // WRITER + PROJECT MANAGER
Monelle writes technical and business content, with a focus on telling the story behind the facts. After nearly a decade as a freelancer, she enjoys working as part of the team at TMS. Monelle lived near Seattle for 11 years before settling in Idaho in 2007.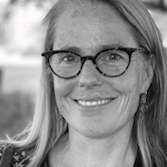 WENDY SAND // WRITER
Wendy earned her BA from UC Berkeley and Master's degree from Trinity College Dublin. She has been writing marketing and technical copy for 20+ years and enjoys taking complex ideas and making them easily digestible for the layperson.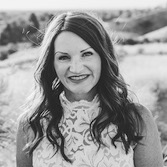 SHANNA CHUMA // GRAPHIC DESIGNER
Shanna has over a decade of experience managing design projects for some of the world's leading Fortune 500 technology companies, including various print, online, and branding projects. With strong interpersonal, organizational, visual, and conceptual skills, and a well-rounded portfolio, Shanna adds value to any project she's assigned.
ROBIN LEE // GRAPHIC DESIGNER
In 2000, Robin earned a BA in communications with an emphasis in graphic design from Spokane's Whitworth University. She has since worked in many areas of design, including newspapers, publications, non-profits, corporate branding, and various web and print design solutions for small businesses throughout the country.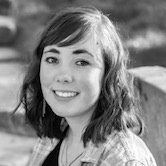 MARA SMITH // GRAPHIC DESIGNER
Mara joined the TMS team as an intern in 2021, while studying graphic design at BYU-Idaho. She rejoined the team after graduation. Mara enjoys crafting infographic illustrations as well as finding creating solutions for graphic design challenges.
RYAN NIELSON // INTERACTIVE PROGRAMMER
Ryan graduated from Boise State University in 2000. He brings over 10 years experience in web programming and development. Ryan takes creative visual and multimedia ideas and brings them to life in a wide variety of formats, including print, digital, web, and handheld devices. Ryan speaks over 14 languages including HTML, CSS, Javascript, jQuery, Actionscript, PHP, and VueJS.